Welcome to my online children's bookshop. 
I've established a reputation over 6+ years of helping customers find books their children with love, through book stalls, and online since March 2020. 
In my shop you will find a selection of the books available. I can also do bespoke orders so please contact me if you'd like some personal recommendations. 
Melissa x
You can also contact me on Twitter: @melissacreate15
Non-Fiction
I have had the pleasure of seeing the range and quality of non-fiction books for children grow and develop over the past 6 years. I have helped many individual and school customers with their non-fiction needs. I have more than 60 books currently in stock and a good working knowledge of over 200 non-fiction titles perfect for primary school classrooms and libraries.

Featured Products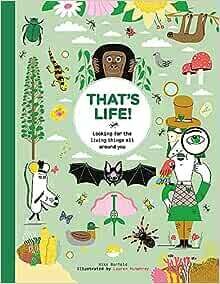 ​That's Life by Mike Barfield and Lauren Humphrey
​That's Life by Mike Barfield and Lauren Humphrey