Welcome to my online children's bookshop. 
I've established a reputation over 6+ years of helping customers find books their children with love, through book stalls, and online since March 2020. 
In my shop you will find a selection of the books available. I can also do bespoke orders so please contact me if you'd like some personal recommendations. 
Melissa x
You can also contact me on Twitter: @melissacreate15
Short reads for 8+ years, including Barrington and Stoke titles
A hand-picked selection of short stories. This includes some by Barrington and Stoke, wiith dyslexic friendly pages and font.
Whether you are less confident reader or a confident readers that reads lots of novels sometimes older kids want to read shorter books too.
Great choice for book clubs.
If the book is not suitable for 8/9 years then the age it is suitable for is shown in brackets.
You might also be interested in my First chapter books section.
Featured Products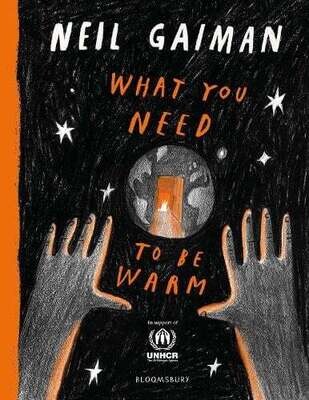 What you Need to be Warm by Neil Gaiman
What you Need to be Warm by Neil Gaiman